Pittsburgh Premier Lacrosse Coronavirus Statement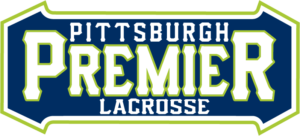 RETURN-TO-PLAY COVID POLICY  
9/18/2020
Recreational activities have been allowed to resume, pending approval of our organizations COVID policies by the governor's office.  Under this guidance, PPLC has created a return to play protocol with a phased approach.  This program is aligned with the recommendations from US Lacrosse's Return to Play Program as well as CDC Youth Sports Outline, and all guidelines from Governor Wolf.  The most important thing to our administration, is that every family feels comfortable moving forward and that every player is provided an opportunity to continue to get better in a way that fits each family.
Below is access to the resources that we have consulted as well as educational material on COVID-19:
After reviewing all sources we feel confident in our start date of September 20th  to begin our outdoor sessions.  In addition, we will implement recommended safety protocols to include the following: 
Athletic Trainer present at every session.  They will:

Oversee the administration of temperature checks for every player before heading onto the field during the required stages.

Oversee the verbal Health assessment questionnaire for every player before heading onto the field. 

Monitor all sanitization products for participants.

Player Equipment:  Players will come with only a stick, mouth guard, mask (if they choose), and 2 labeled water bottles.  There will be no outside equipment allowed.

Social Distancing:

 SD'ing when feasible (on sidelines, during breaks, during drill explanation, etc).  

No huddles, handshakes, or post practice cheers.
---
Below are some of the expectations we will be implementing to be COVID Compliant during our sessions:
All players must complete the updated waiver form.  This will be sent electronically in the next week.

Before practice starts players should:
Sanitize all equipment, including mouth guard

Use the bathroom before practice.  No bathrooms will be available during the session.

Make sure you have TWO water bottles and they are labeled and filled.



DO NOT TOUCH anything but your stick with your hands. Pick up all balls with stick ONLY

Feel like you need to wear a mask?  Fine! If you take it off, keep it around your neck,do not put it down.

NO bathroom use

Keep in your space if you can at all times.  Be aware of 6ft distance when needed.
Use sanitizer before getting in your car.

Only take home the items that came with you. 

It is recommended to use wipes to clean your stick. 
---
Katy Phillips is your main contact for any COVID-19 related questions as it pertains to Pittsburgh Premier.  Her email is pghtpremierlacrosse@gmail.com and her cell phone is 412-716-1992.